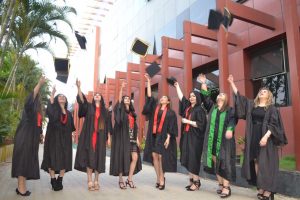 Msc Nursing Admission 2022-23,  Course, syllabus,Colleges,Fees,Subject list, Application form, Merit list,Medical Education Commission Entrance Exam ,cee Online form, Qualification ,Scope….
M.Sc Nursing Specialisations
M.Sc. Nursing Course offers specifications for candidates to undertake during their two-year medical program. Below is a
list of clinical specializations
offered for M.Sc. Nursing course program:Medical-Surgical Nursing
Critical Care Nursing
Community Health Nursing
Neonatal Infant and New-born Nursing
Psychiatric or Mental Health Nursing
Oncological Nursing
Nephrological Nursing
Child Health or Paediatric Nursing
Neuroscience and Mental Health Nursing
Obstetrics and Gynaecology Nursing
Get to Know More about other types of Course Details Streamwise, and Category wise.
Skillset Required for M.Sc Nursing Course
Candidates who are opting for the M.Sc Nursing course program must hold the skillsets that enable them to perform better-
Good Communication Skills: To interact with co-workers, patients, and doctors.
Critical Thinking Skills: To identify the patient's problems.
Detail-oriented Skills: To document medical reports and provide patients with medications.
Patience: While taking care of sick and generally anxious or frightened patients.
Computer and Technology Skills: Use of informatics and elementary computer knowledge to conduct computer-based operations and operate healthcare software.
Adaptability Skills: To keep updated with the new and changing research and medical practices.
Time-management Skills: To comply and manage.
M.Sc Nursing Course Duration
M.Sc. Nursing is a two-year-long postgraduate medical academic program distributed into four semesters. Each semester lasts for six months and covers a list of essential subjects aligned with medical science.
M.Sc. Nursing Course Eligibility Criteria
To pursue M.Sc. Nursing Course candidates must meet the eligibility requirements put forth by the relevant institution and colleges. The eligibility requirements for M.Sc. Nursing is as follows:
Candidates must have completed minimum educational qualifications in Post Basic B.sc Nursing or B.Sc. Hons Nursing or B.Sc. Nursing with a minimum of 55 percent aggregate for General category and 50 percent aggregate for SC/ST candidates from an institution recognized by the Indian Nursing Council.
Candidates should hold a registration as a midwife or nurse or equivalent from any state's Nursing Registration Council.
Candidates must have a minimum of one-year work experience prior to or after Post Basic B.Sc. Nursing and Basic B.Sc. Nursing.
Candidates must be deemed as medically fit individuals.