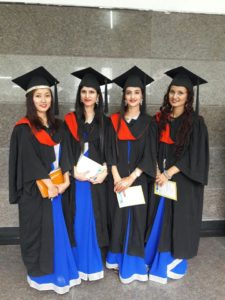 M.Sc.Nursing is a postgraduate course in theories and principles of nursing and allied sciences. A candidate has to be a B.Sc. /B.Sc. (Hons) graduate in Nursing from a recognised university in order to be eligible for this course.
M.Sc. Nursing is a two year program which specializes in many branches; for example Obstetrics and Gynaecology Nursing, Obstetrics and Gynaecology Nursing, Obstetrics and Gynaecology Nursing etc. The mode of admission is mostly throughEntrance Examination or through marks obtained in qualifying examination and personal interview.
M.Sc. Nursinggraduates can obtain jobs in Multi-speciality units/hospitals, private and government hospitals, academic and research, nursing homes, old-age homes, armed forces.They can work as a nursing instructor, staff nurse, nurse assistant, nursing supervisoretc.
About M.Sc. Nursing
M.Sc. Nursing is a course that involves the study of nursing education and research. Every medical/ hospital unit requires the assistance of a Nurse. Hence it is no surprise that the employment opportunities for nurses would never end. The course provides knowledge on various specializations within Nursing.
Who Should Opt for M.Sc. Nursing?
Anyone who is interested in serving mankind to its best and has interest in medicine and healthcare can choose nursing as profession and for that he/she should go for M.Sc. in Nursing first to get the in depth knowledge of medicine and various life giving drugs.