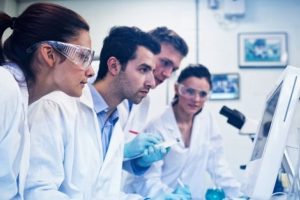 M.Sc.Nursing is a postgraduate course in theories and principles of nursing and allied sciences. A candidate has to be a B.Sc. /B.Sc. (Hons) graduate in Nursing from a recognized university in order to be eligible for this course.
M.Sc. Nursing is a two-year program that specializes in many branches; for example Obstetrics and Gynaecology Nursing, Obstetrics and Gynaecology Nursing, Obstetrics and Gynaecology Nursing, etc. The mode of admission is mostly through the entrance Examination or through marks obtained in the qualifying examination and personal interview.
ELIGIBILITY
A candidate who has passed B.Pharm degree examination of Rajiv Gandhi University of Health Sciences, of B.Pharm examination of any other, recognized Indian University established by law in India or any other degree courses in Pharmacy recognized as equivalent by RGUHS or Pharmacy Council of India (PCI) and/or All India Council of Technical Education (A.I.C.T.E) for this purpose and who has secured not less than 55% of the maximum marks (aggregate of four years) prescribed of the qualification examination shall be eligible of the admission to the M.Pharm course.
DURATION OF THE COURSE
The course of study including submission of a dissertation on the topic registered shall be of 24 months (Four Semesters) duration from the commencement of the academic term.
The study of M.Pharm course shall be of Semester system that includes M.Pharm Part-1 extending for twelve months(Two Semesters) from the commencement of the academic term and M.Pharm Part – II of twelve months duration (Two Semester). At the end of M.Pharm Second Semester, the candidate shall submit a dissertation on the topic approved by the university.
ATTENDANCE
A Candidate pursuing M.Pharm Course shall study in the concerned department of the institution for the entire period as a full-time student. No candidate is permitted to work in any laboratory/college/industry/Pharmacy, etc., While studying the postgraduate course.
No candidate should join any other course of study or appear for any other examination conducted by this university or any other university in India or abroad during the period of registration.
A candidate who has put in a minimum of 80% of attendance in the theory and practical.
EXAMINATION
Semester examination in both Theory & Practical
SCHEME OF EXAMINATION/ SESSIONAL EXAMINATION
There shall be a minimum of two sessional examinations in each subject of specialization conducted by the college at regular intervals at the end of the First term and Second term respectively both in theory and in practice.